Go Connections LOCAL
Welcome to Go Connections Local SUSSEX
Local Online Business Networking with an additional Global Reach
Unlock the power of networking and watch your business soar! With 82% of business owners attributing their success to building relationships through business networking, it's time to join forces with like-minded professionals and build long-lasting relationships.
Don't leave your business growth to chance – become a part of a local network with a global reach and take control of your success today!
Local Sussex Affiliate Members Login
Go Connections Local Sussex Affiliate Members can login here to access the Sussex events calendar

Login & Events Here
Local Affiliate Members Only
Meet The Team
What You Get Access To As A Member
Go Connections Local (Sussex),
Go Connections Branded Events In All Countries,
100+ Global Collaboration Events,
Earn £5 per Month per Referred Member Using Our Affiliate Program,
Keep Earning As Long As You Are Active,
Add An Offer in the Offers From Members Page,
No Contract Commitment,
Access to Go Connections Business Heroes Offers and Discounts

Fill In The Form Below NOW

Sussex Meeting
Host
Simon Drake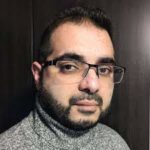 Sussex Meeting
Co Host
Shaz Aziz


GO Connections Full Membership Setup is a 3 Part Process
How To Start Our Membership Program:
To Complete your Full Account Set Up and Access All of The Dedicated Go Connections Events and the Go Connections Global Collaboration Events
ALL 3 Parts of the Membership Process Must Be Completed
Register Your Details
Fill In Your Details for the Go Connections Registration.
This sets up the Automated News, Updates, SMS notifications, and other announcements and messages you receive.
Complete Your Membership Details and Confirm your Subscription
Once complete and confirmed you will have access to all Go Connections Events and Collaboration Partner Events.
Check your Inbox to confirm your Username and Password
Confirmation of your Username and Password and further instructions will have been sent to you.
Please check your Junk/Spam Folder if you have not received your email within 24 hours.
PART 1 – Register Your Details –
Once you click SUBMIT – Your details have been sent, and you will be added to the automated system as above.
The system is now awaiting the confirmation of your payment as below to set up your membership.
PART 2 –
Complete your Membership Details and Subscription Payment
popular
GO Connections LOCAL Sussex Affiliate Monthly Membership
20.00
Per Month
Weekly Go Connections LOCAL Events in your chosen area.
First Month HALF PRICE
Access to all GO Connections Global Branded Events
Access to all GO Connections Global Collaboration Events
Earn £5 per Month per Referred Member
Keep Earning As Long As You Are Active
No Contract Commitment
Access to Go Connections Business Heroes Dashboard
PART 3 –
Check Your Email Inbox & Your Spam /Junk Folder
PLEASE NOTE –
Please make sure that Go Connections emails are added to your safe/white list in your email program
All Events are on the Go Connections Calendars access from the menu after LOGIN and also in the Go Connections Global Collaboration Business Networking Calendar
All Calendars and access to the events are only accessed on the Website